When setting up your DSP, you might start the software and see signals spiking on the RTA with no audio playing on the inputs. The following steps should easily correct the issue.
Windows:
Open the DM Smart DSP, connect to your device, and then click on Tools > Update Device's Firmware.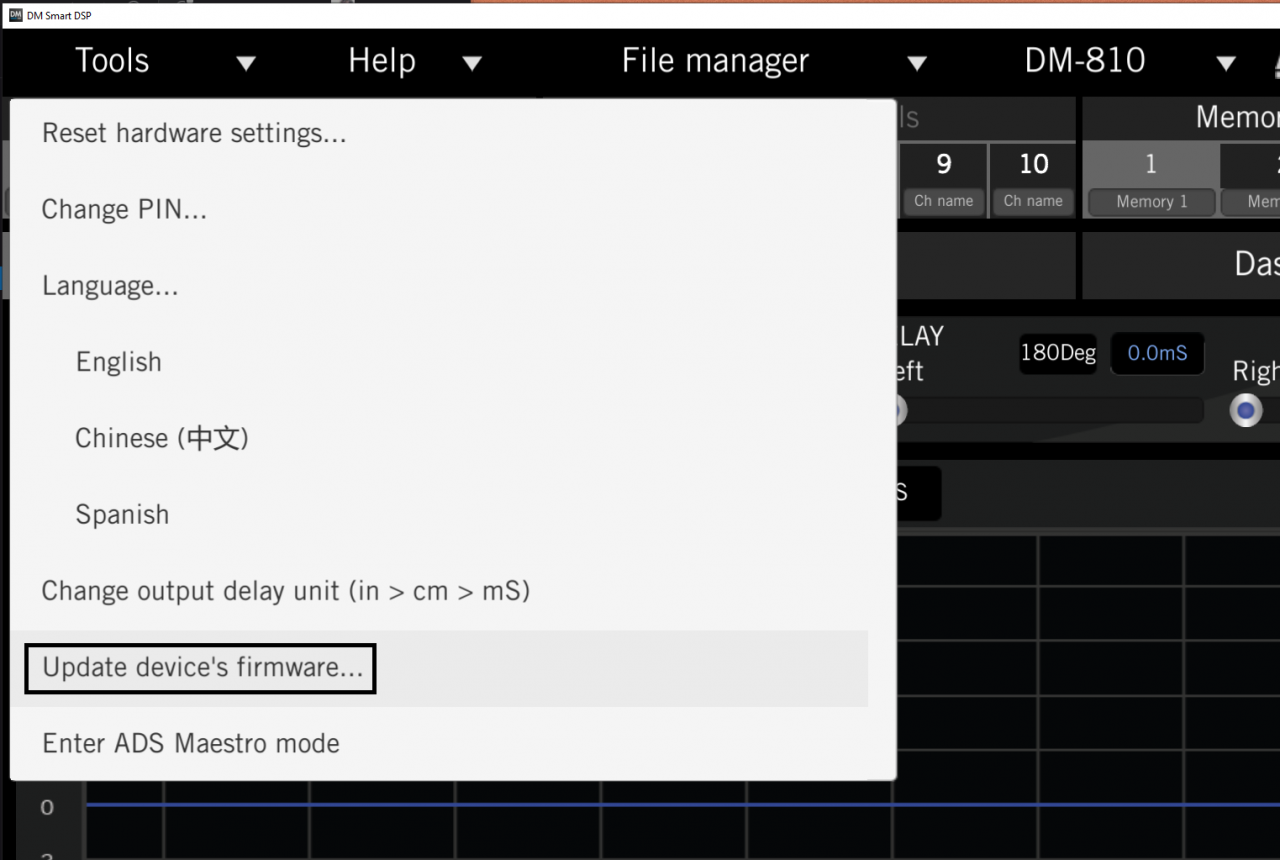 You should see a file browser open on so you can navigate to the (C:) Drive > Program Files (x86) > DM Smart DSP app > DM Smart DSP_Data. Next, double click on the file that has your DSP's name on it.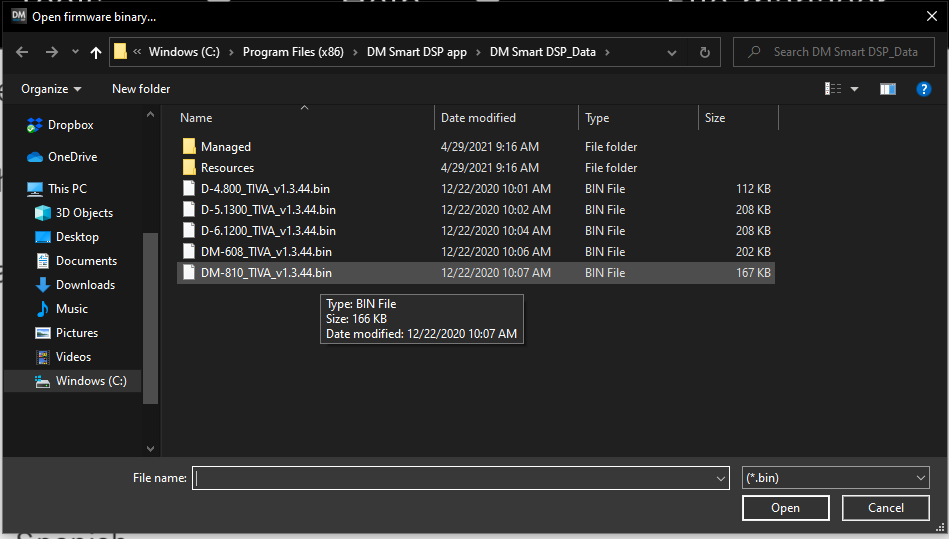 A firmware update should begin, and the RTA spikes will be cleared once the update is finished.

A Walkthrough for Mac users will be made available soon.