When installing the DM Smart DSP software on your computer running Windows you may encounter an error message "attempting to load ftd2xx.dll" and "failed to load ftd2xx.dll". This is because the software installer is unable to see the hardware and cannot install the necessary Windows drivers.
You need to have the processor powered on and connected to your computer via USB cable before you start the software installation process. After you get the computer connected to the processor we recommend uninstalling the software then download and run the installer again.
During the install process you should see the following message: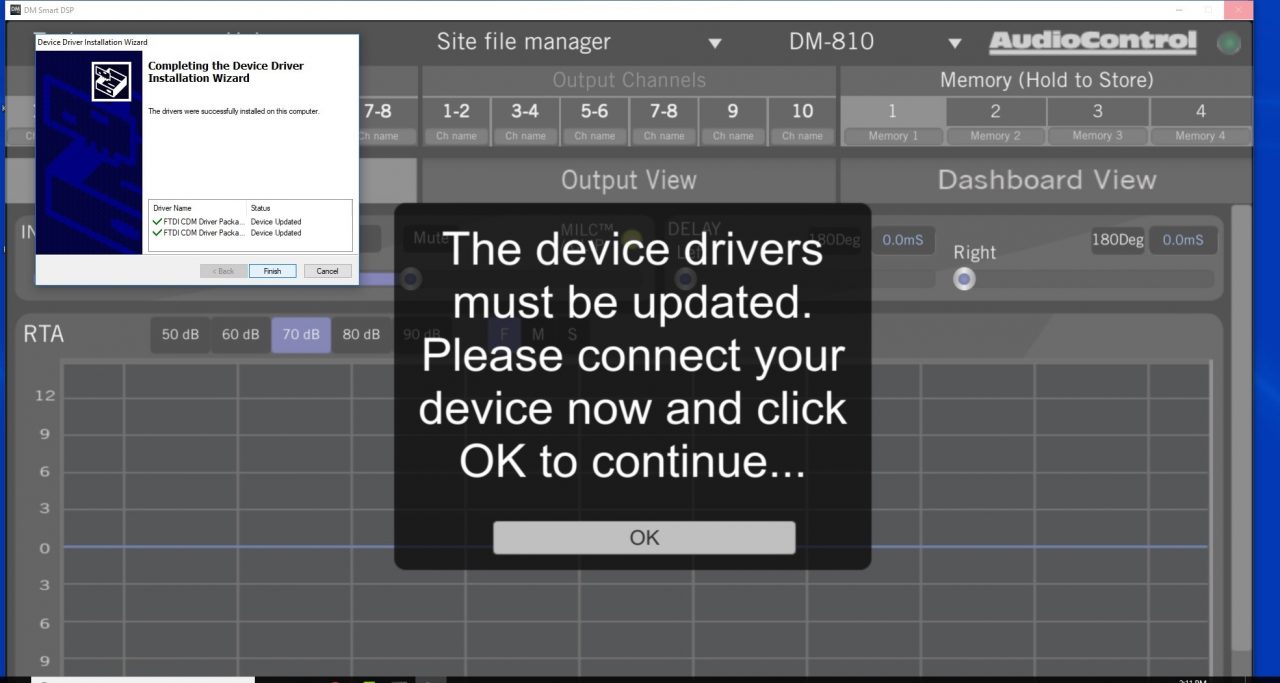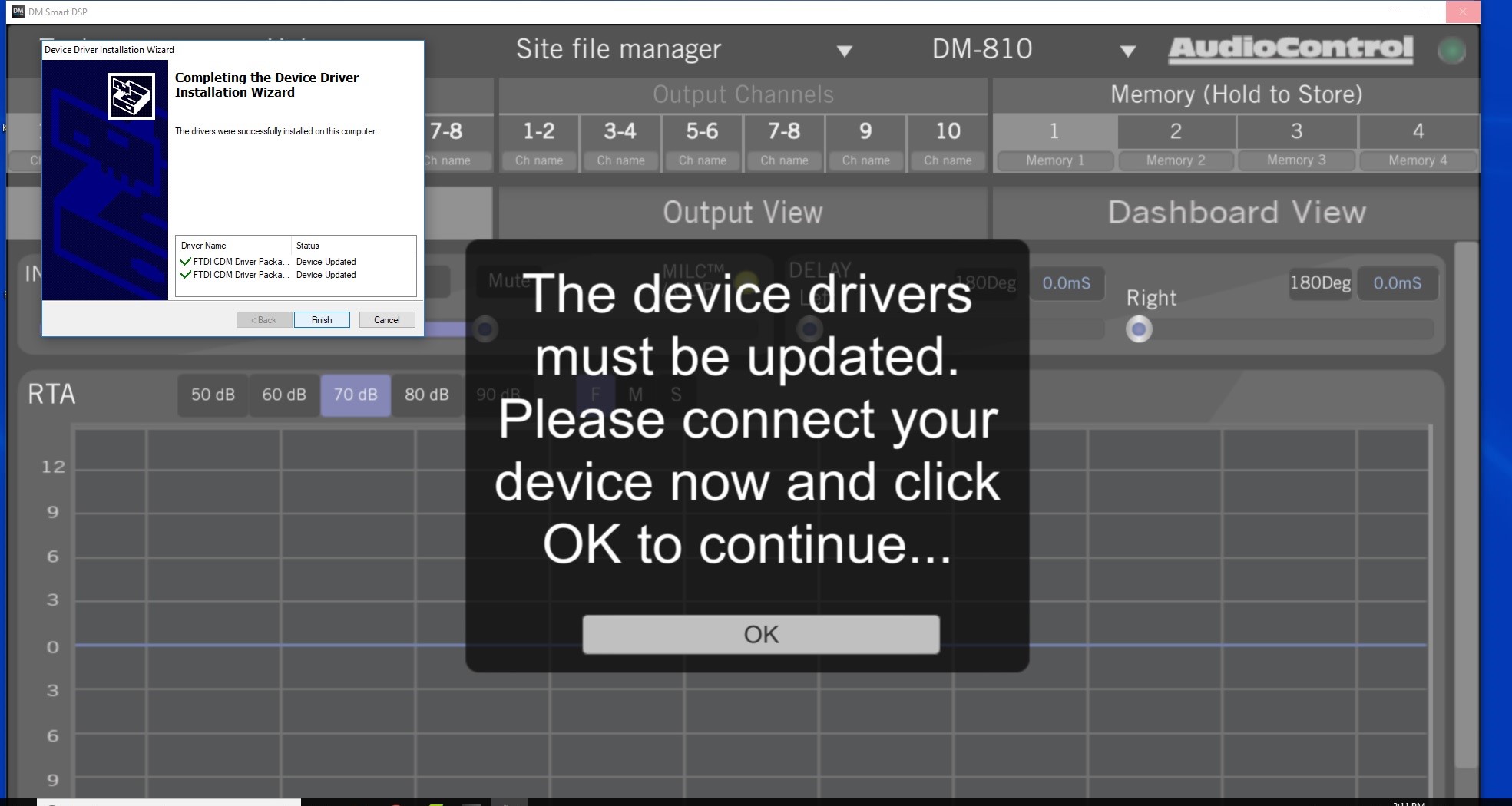 Click OK and follow the driver installation prompts. After installation is complete you will be prompted to enter the default password (1234):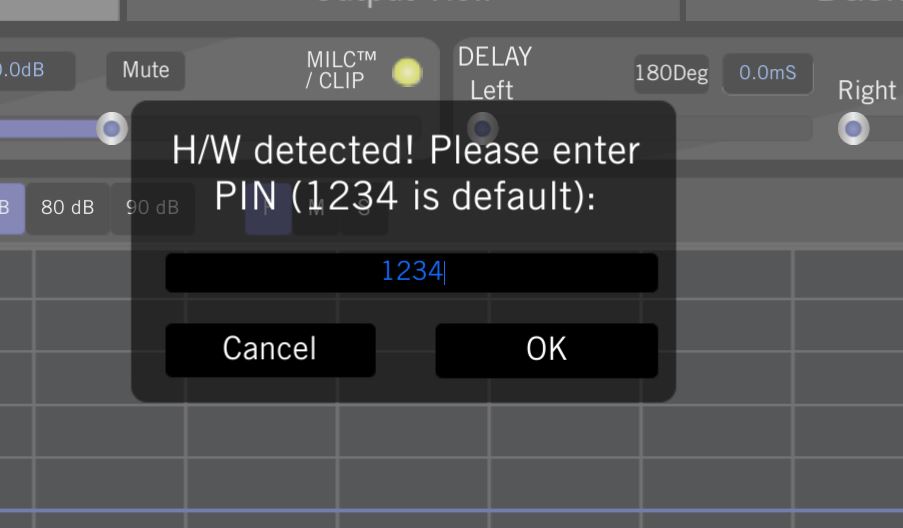 After you are logged into the software you should see a bright green LED in the upper right corner of the DM Smart DSP window, this indicates there is a connection between the software and hardware.