If you purchased an AC-BT24 module and it won't sync with the DM Smart app on your mobile device, you can try the following steps:
First, confirm that the processor you are trying to connect to is running the latest version of the firmware. As of 7/1/2022 we are on version 1.3.49. If it is running older versions of software/firmware the processor will not be able to communicate with the AC-BT24. The way to confirm the software and firmware versions is to first connect the processor (via USB cable) to your computer running the DM Smart DSP software, login and check the version by selecting About in the Help menu.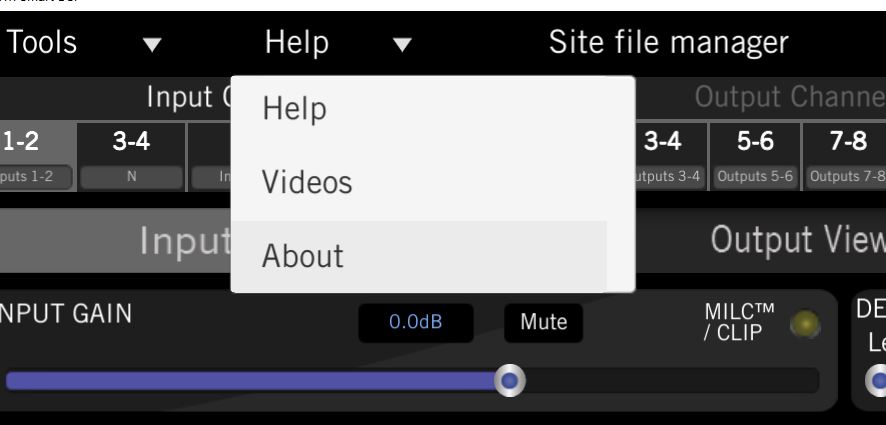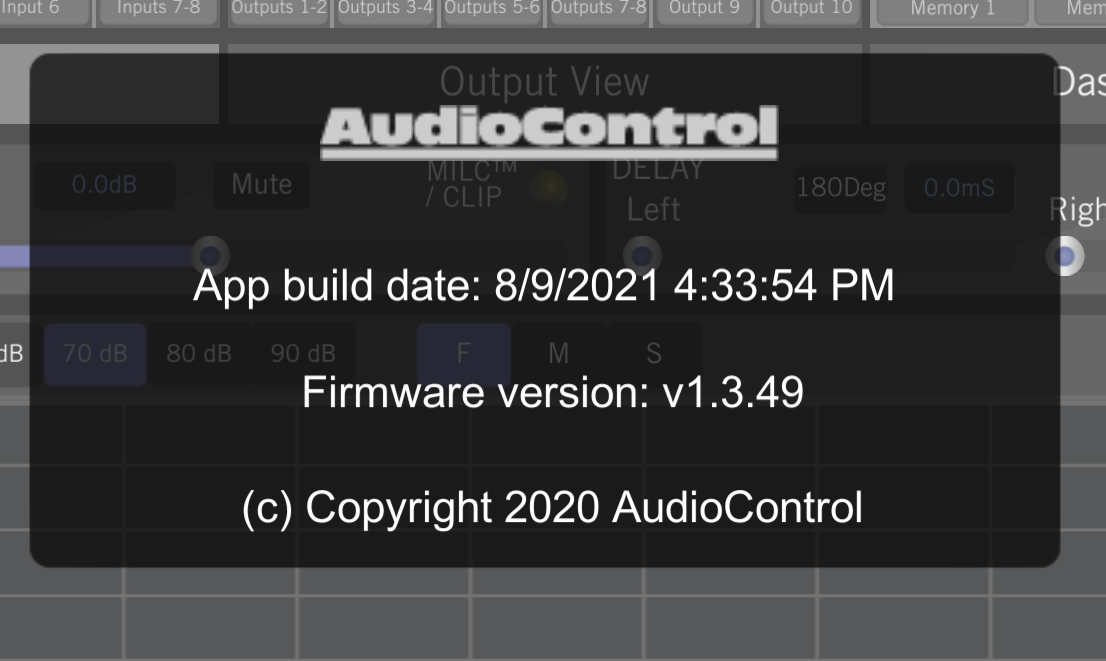 After confirming you are on the latest software and firmware, and you are still having trouble, proceed with steps below. New firmware versions are released every few months, so be sure to double-check that you're up to date.
Completely close the DM Smart DSP app on your mobile device then unplug power to the processor that the AC-BT24 is plugged into. Wait about 30 seconds then plug power back in. About 5 or 6 seconds after your processor is powered back on you should see a fast blinking yellow APP LED on the AC-BT24 module.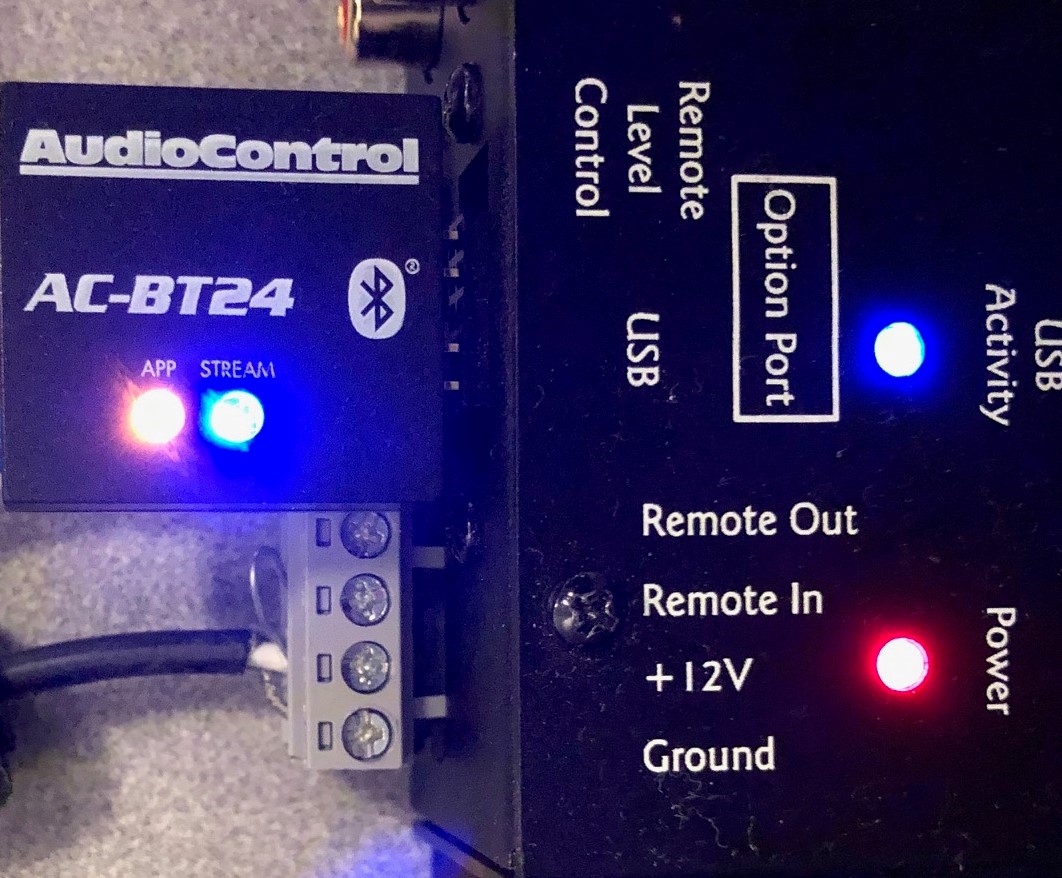 Now open the DM Smart app on your mobile device and you should be prompted to select a Bluetooth device – the AC-BT24 will be identified by its serial number,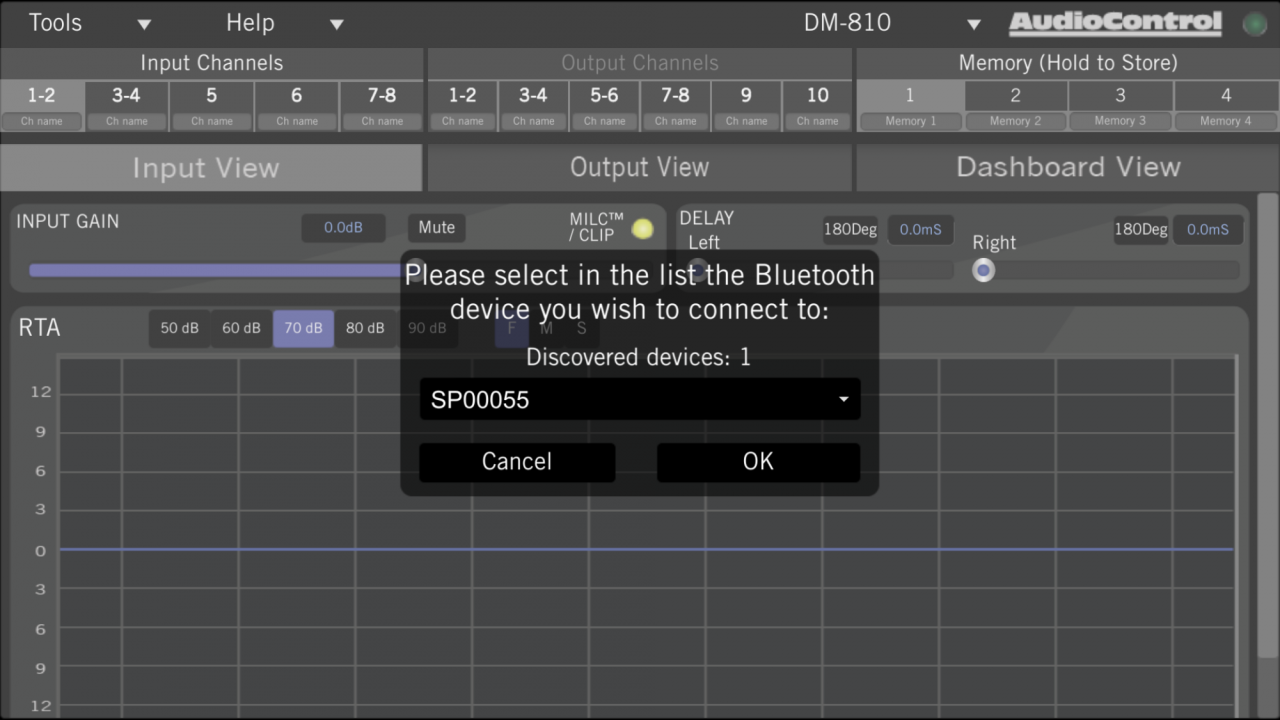 Select OK, next you will see the window "H/W Detected Please enter PIN" – the default PIN is 1234.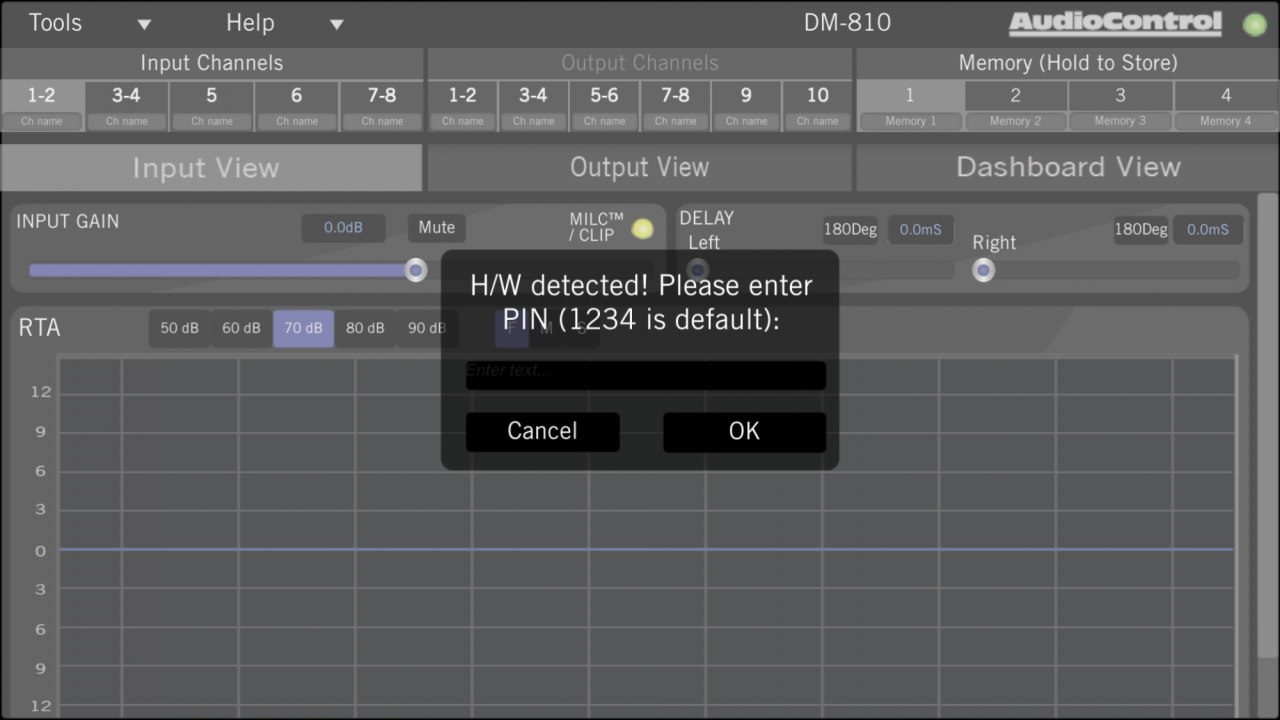 When connected you will see a bright green LED in the upper right corner of the DM Smart DSP app screen and a slow blink of the yellow APP LED on the AC-BT24.
If the issue persists and you are using an Android device, try checking the information here.
If you are still having issues, turn the DSP off, and uninstall the app from your smart device. Turn your smart device off, then power it back on. Reinstall the app, and go into your settings to make sure all the app permissions are allowed. Turn your DSP back on, and you should see bluetooth serial number as shown in the pictures above.
Customer Service and Technical Support representatives are available Monday thru Friday 8am to 5pm PST. 425-777-7723.