The AC-BT24 enables Bluetooth® audio streaming to the DM processors and the D-6.1200 DSP Matrix amplifier featuring the Option Port.
First, confirm that the DSP product you are using with the AC-BT24 is running at least version 1.2.0 of the software and version 1.2.1 of the firmware. If your product is running older versions of the software/firmware the processor will not be able to communicate with the AC-BT24.
The way to confirm the software and firmware versions is to first connect the processor (via USB cable) to your computer running the DM Smart DSP software, open the software, login and check the version by going to the Help drop down menu and selecting About.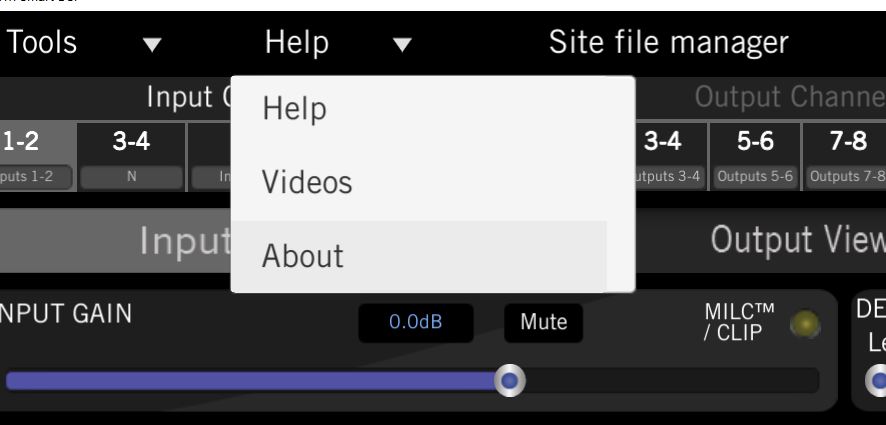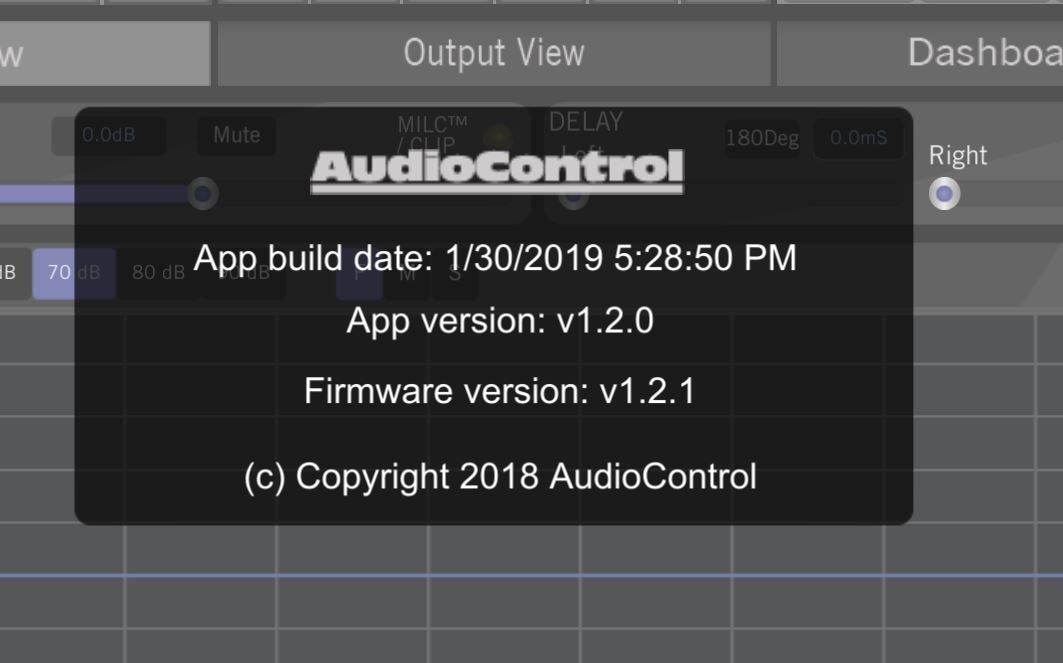 If you need to update the software and firmware in your processor refer to the how to article here
Next, with your processor powered off, plug the AC-BT24 into the Option Port and then power on the DM processor or DSP amplifier. Once your processor is powered back on you should see the fast blinking blue STREAM LED on the AC-BT24.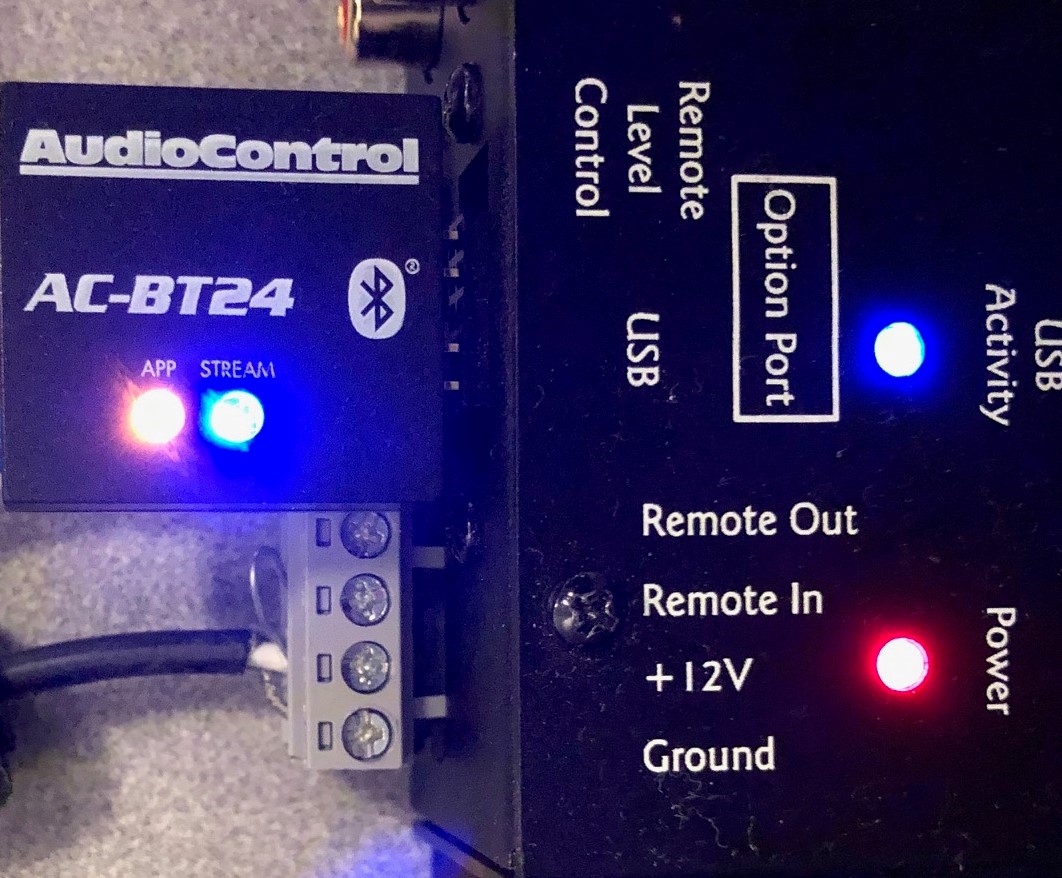 Then go to the Bluetooth® settings of your mobile device and pair the AC-BT24 with your mobile device. The AC-BT24 will show up in the list of available Bluetooth® devices like this: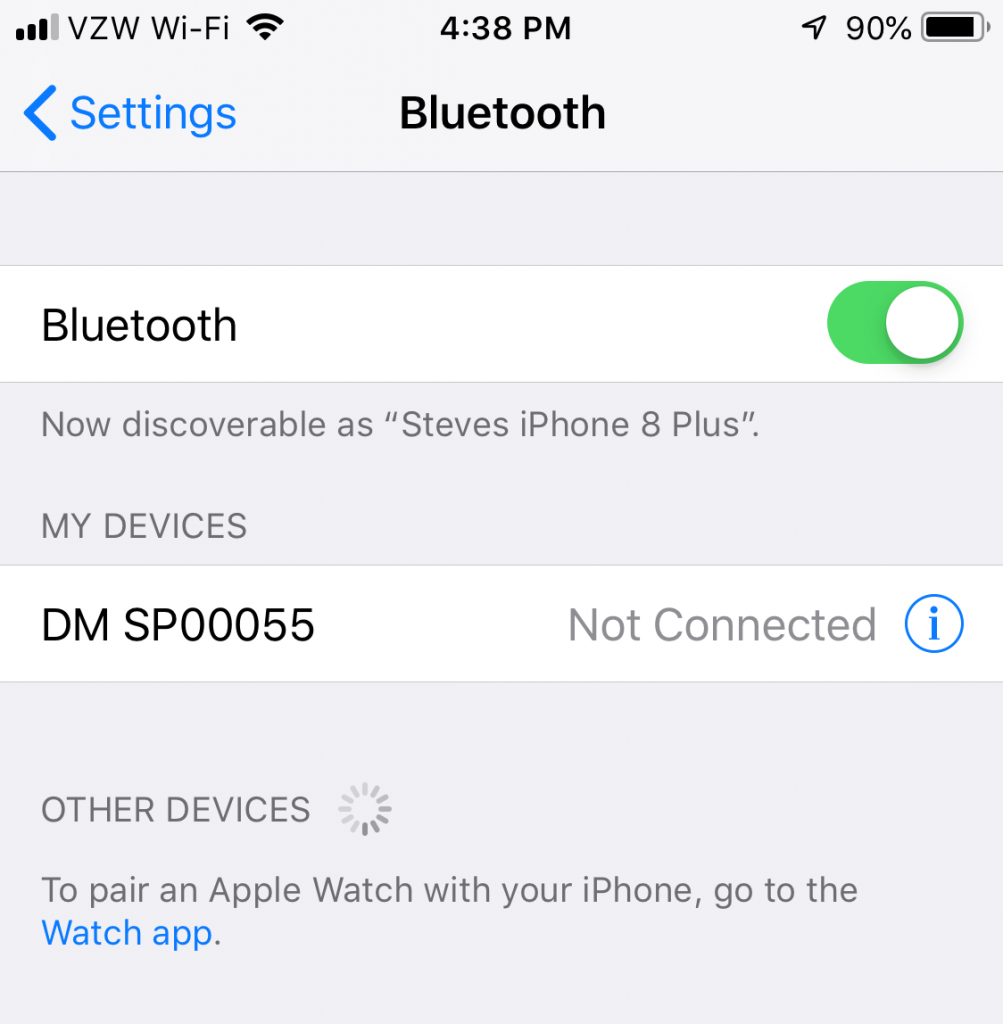 Select the DM device and from the list to pair and connect: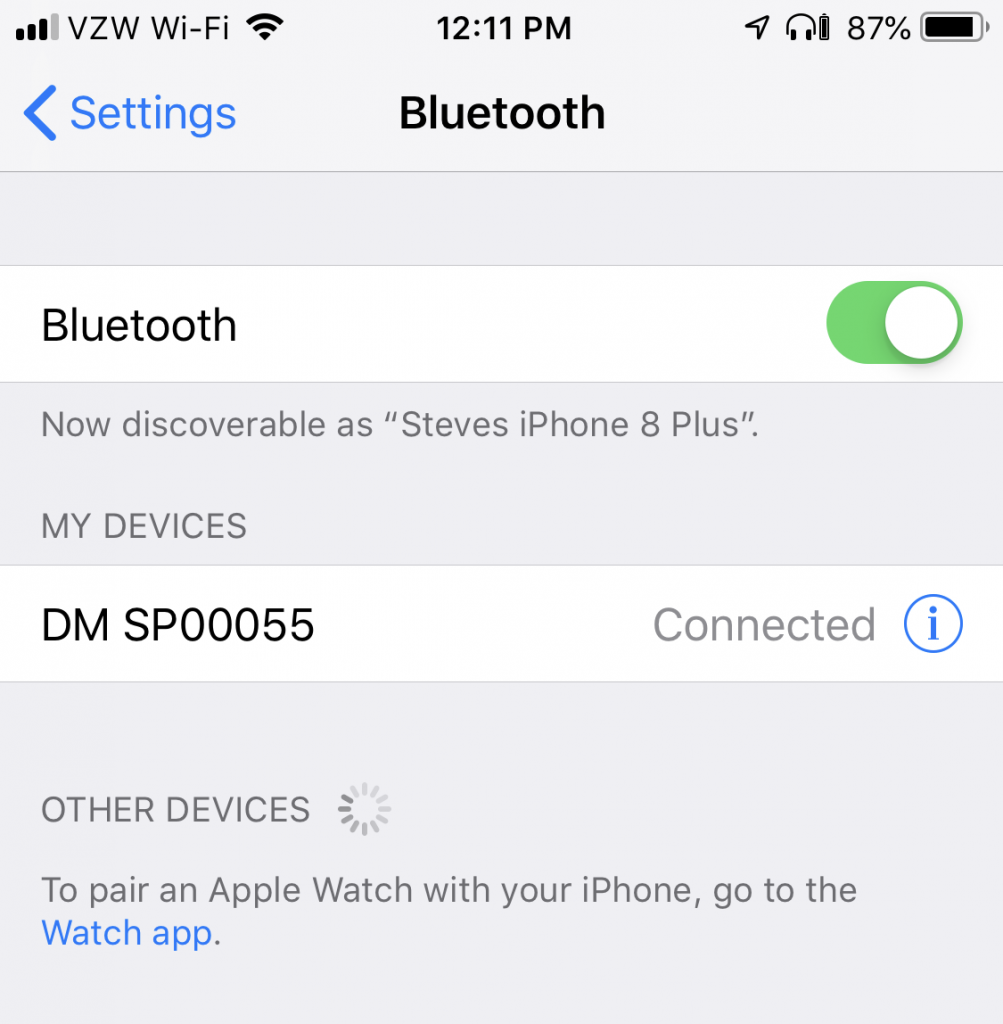 Once paired you can now start streaming audio from your mobile device.
For information on how to connect the DM Smart DSP mobile app to the AC-BT24 for setup of your DM Processor or D Series Amplifier, please click here.