If you have downloaded and installed the DM Smart DSP software, opened the software, and then connected the DM-608 or DM-810 processor or D-4.800 or D-6.1200 DSP amplifier via the USB cable provided, but never get the prompt to put in the password like this: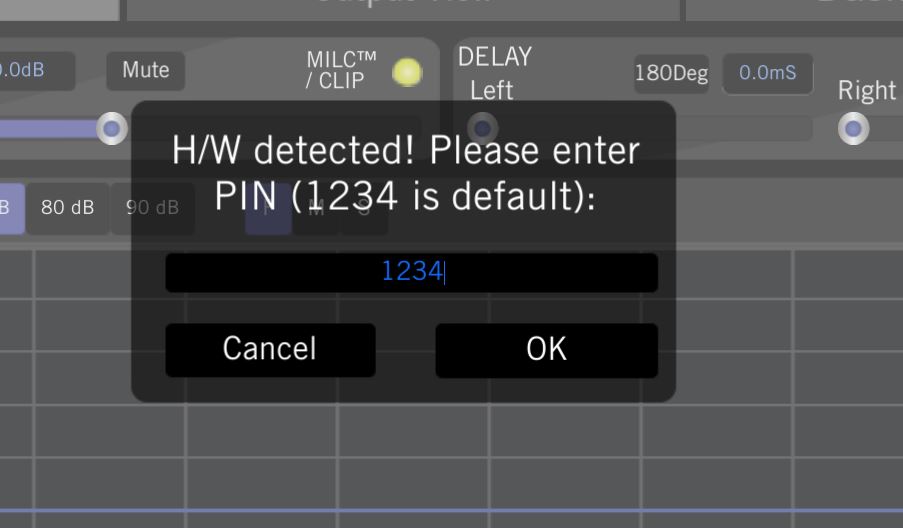 Then the first thing we want to do is make sure the computer itself recognizes the DM processor is connected.
There should be an icon that pops up indicating a connection along with some sort of "ding" "beep" or some other type of noise Windows has decided to choose to indicate a USB device has been connected.
The easiest way to tell if the DM processor is seen by the computer is to go to the "devices and printers" section. It should show up under "unspecified".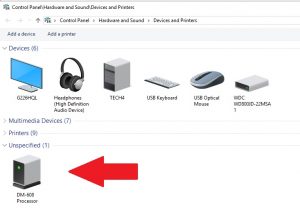 If the computer doesn't indicate that the device is connected, disconnect the hardware USB cable, unplug power to the processor and reboot your computer. After the computer is back up and running, plug the USB cable back in, and THEN plug power in to the hardware. If it still doesn't pop up in the list above, try a different USB port on the computer, or a different computer all together.
If the computer recognizes the processor, but you never get the prompt to put in the password, then we would want to uninstall the DM Smart DSP software, reinstall it and then  reboot your computer.
If the the software is STILL not talking with the hardware, you will want to call our tech support line at 425-777-7723.